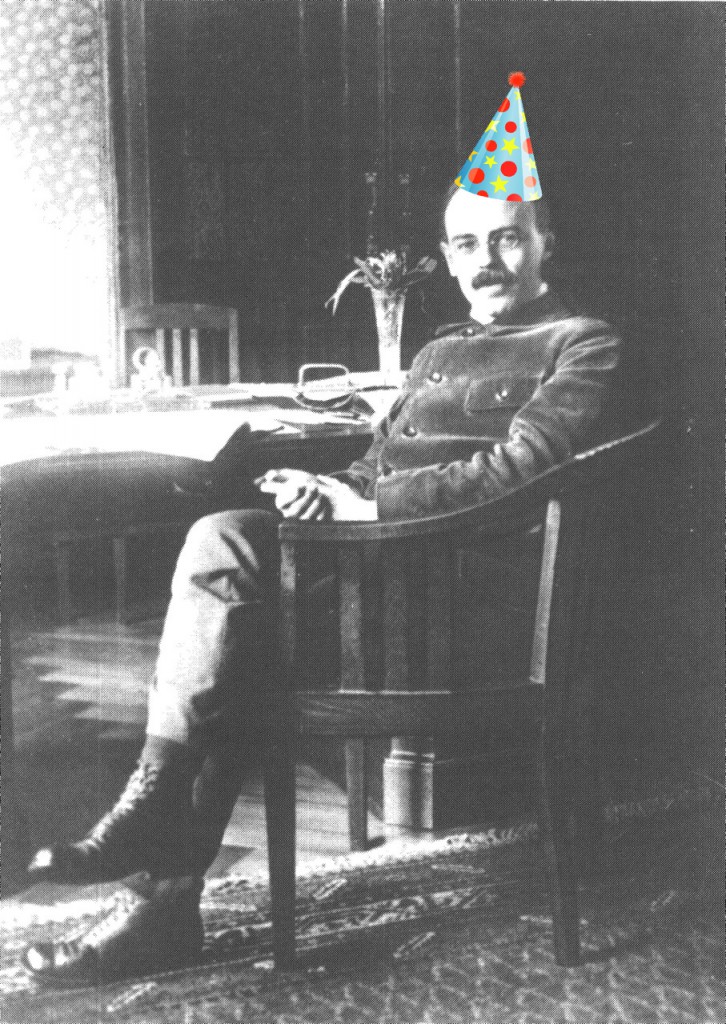 Today in 1883 Adolf Bernhard Philipp Reinach was born.
According to Edith Stein, in her unfinished autobiography Life In A Jewish Family: 1891-1916, Reinach came home to Göttingen on furlough for Christmas of 1915 and arrived in time to celebrate his 32nd birthday. Pauline Reinach, Adolf's sister, wrote Stein a letter inviting her to visit and celebrate the two occasions. Stein of course happily accepted, exclaiming to herself: "Furlough! That possibility had never even occurred to me. So far 'seeing Reinach again' had been synonymous, always with 'peace at war's end.' It was almost too good to be true." (pgs. 377-378) She arrived in Göttingen on the 22nd of December with a birthday gift in hand – a good timely book – and made her way to the Reinachs' home. After seeing Adolf Reinach for the first time in over a year, Stein writes: "Reinach had grown broad and strong; military service agreed with him. It was on this occasion that I truly got to know Frau Reinach. Formerly my visits to their home had been mostly on a student-to-teacher basis. But now I belonged to the most intimate circle, to the 'mourners of the first rank' as Reinach once facetiously put it when he imagined how things might go should he be killed." (pg. 379) This circle consisted of his wife Anna, his sister Pauline, and then Stein and Erika Gothe. This comment of Reinach's, while made in jest, turned out to be rather prophetic since he was killed on the battlefield in 1917 and this circle of friends came together to mourn. Stein and Anna Reinach became very close friends, and it was Stein who helped put Adolf's philosophical writings in order after his death.
It's rather interesting to think that 100 years ago today Reinach was alive and at home celebrating his birthday with his friends and family. Stein's notes on the joyous occasion are brief but her deep fondness for the Reinachs' is alive in her descriptions.
So rather than focus on Reinach's death, let us think of his life and legacy. Today a major figure of both the Munich and Göttingen phenomenology circles was born; a philosopher and realist phenomenologist who inspired the great minds of Roman Ingarden, Dietrich von Hildebrand, Hedwig Conrad-Martius, Winthrop Bell, Edith Stein, and many others.
Happy 132nd Birthday, Adolf Reinach!