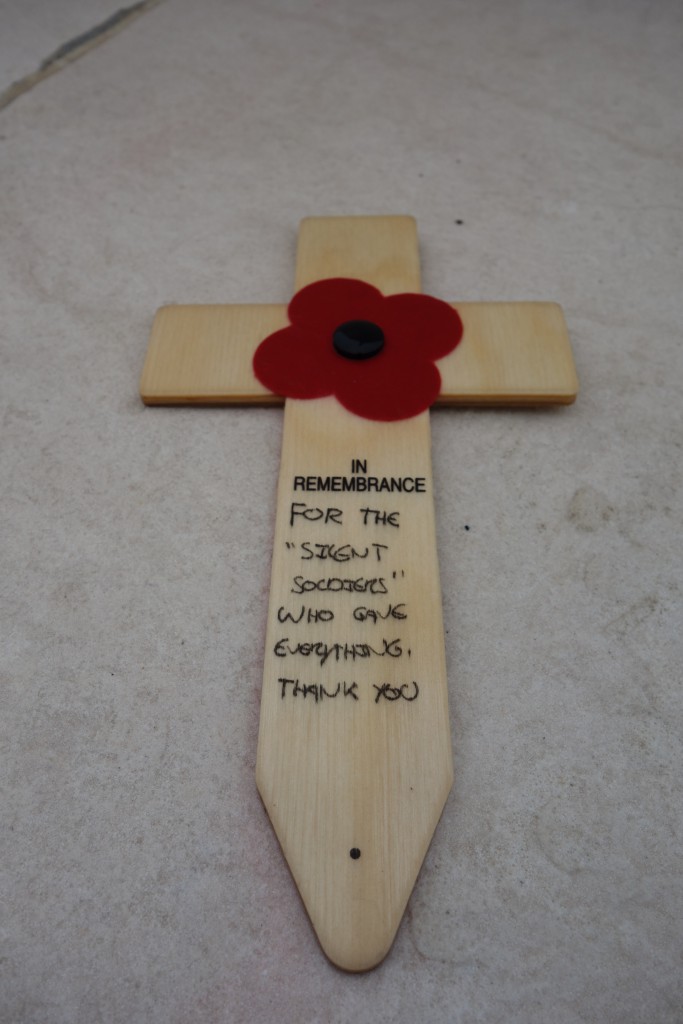 In Flanders fields the poppies blow
Between the crosses, row on row,
That mark our place: and in the sky
The larks still bravely singing fly
Scarce heard amid the guns below.

We are the dead: Short days ago,
We lived, felt dawn, saw sunset glow,
Loved and were loved: and now we lie
In Flanders fields!

Take up our quarrel with the foe
To you, from failing hands, we throw
The torch: be yours to hold it high
If ye break faith with us who die,
We shall not sleep, though poppies grow
In Flanders fields.
~ Composed by Lieutenant Colonel John McCrae at the battlefront on May 3, 1915 during the second battle of Ypres, Belgium
---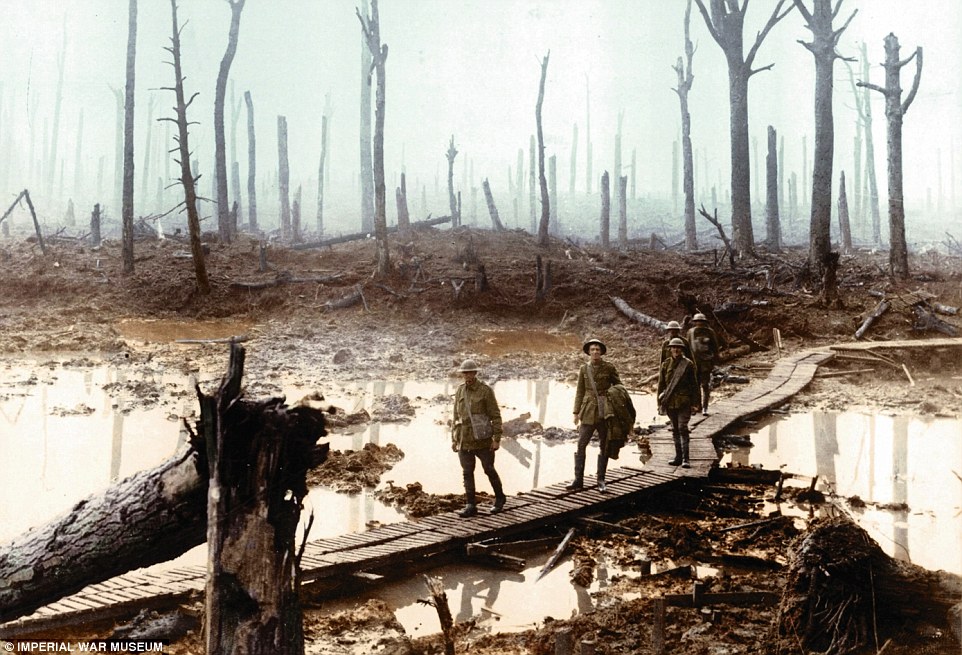 Remembrance Day 2016 I landed in Brussels very early on a rainy, dark morning.  I made this journey to Belgium expressly to see the Flanders Fields Museum in Ypres, and finally meet up with my colleague who works there, Pieter Trogh, and to finally visit Adolf Reinach's grave. Since the summer of 2015 I had been helping Pieter with information and materials on Reinach (and other early phenomenologists when possible) for an exhibition they would hold in 2016 titled 'The War in Writing'.  This exhibition would highlight the ways people dealt with the experience of war through writing: letters, diaries, poetry, literature, but also afterwards, through official histories, regimental histories, critical reflections or pamphlets, and so on. This included the works of writers, poets, artists, philosophers, and journalists of different nationalities. In my case, Pieter was looking for written accounts by Reinach and other phenomenologists of war experience, reflections, and any philosophizing that happened on the battlefield in Belgium. It was a real pleasure to work with Pieter on this project, and it was wonderful to have the chance to meet him and tour the Ypres Salient with him as a guide.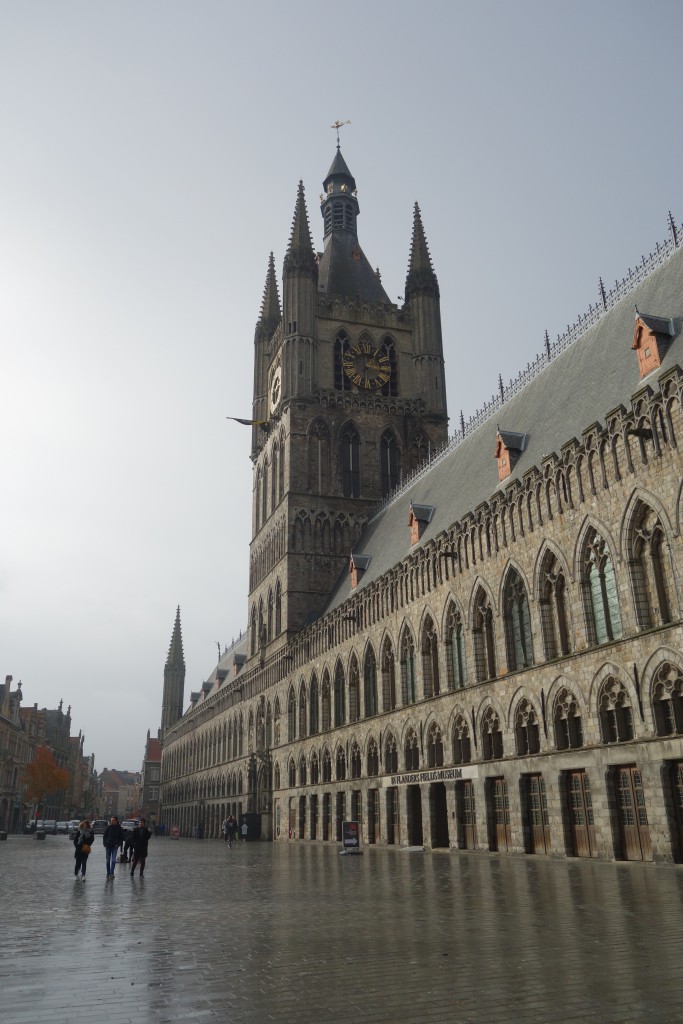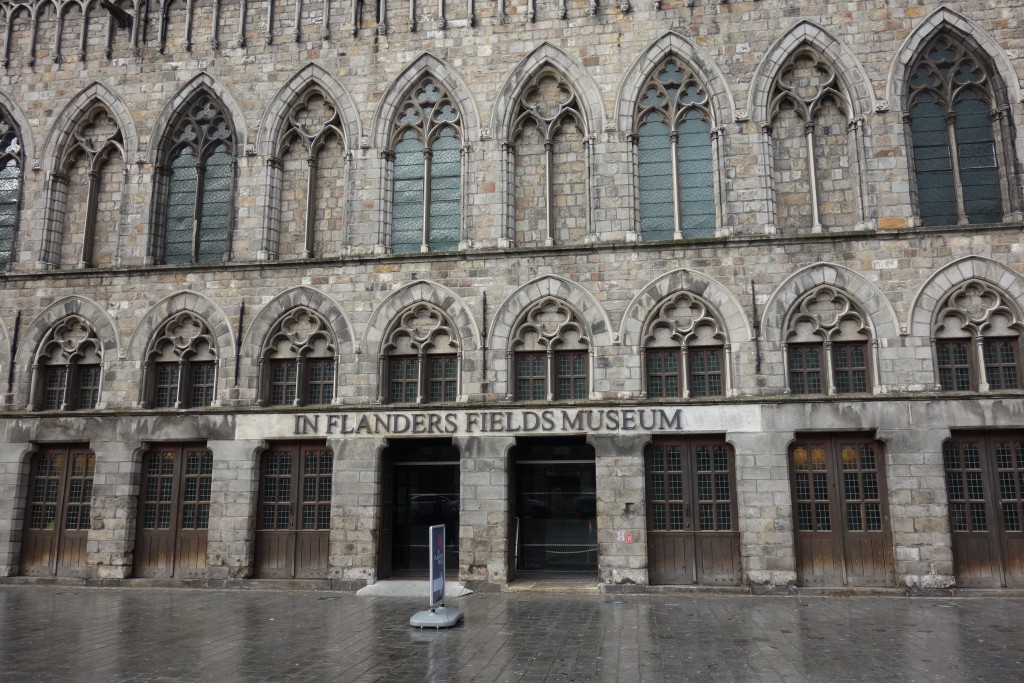 The permanent WWI exhibition is breathtaking in its detail, scope and artifacts. It's also highly interactive for the visitor (the poppy bracelet with microchip that enables the visitor to discover 4 personal stories throughout the permanent exhibition is so awesome), and the audio/video components are well done and often griping (for example, the film depicting the accounts of two field nurses and a doctor is as much touching as it is unsettling). I've never seen an exhibition like it and it took me over 3 hours to see it all (including an excursion to the rooftop where the view of Ypres is sensational). Best of all, this exhibition is available in 4 languages:  English, Dutch, German, and French.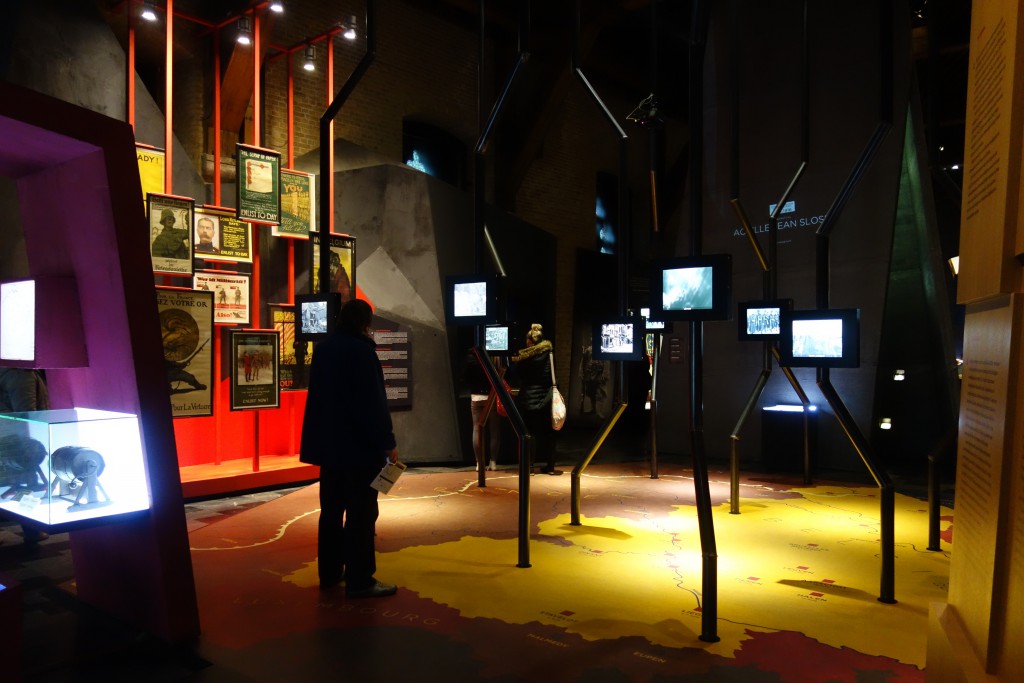 After the permanent part of the exhibition, with its uniforms and weapons and photos galore, you move onto the reading room where you can sit on a comfy chair or couch to peruse the written works of WWI notables such as Sassoon, Blunden, McCrae, and many more.  For Reinach, there was a display holding a first edition copy of his Gesammelte Schriften (1921).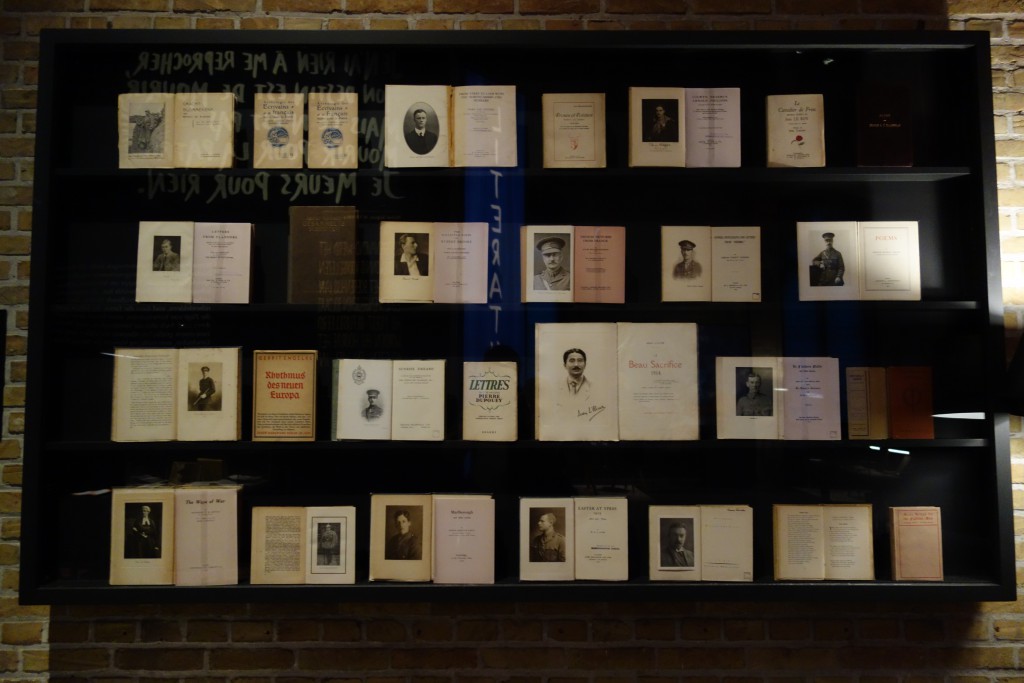 I will add that after we went out and did a bit of touring of the Salient (to St. Julien Canadian Memorial, to see the Remembrance Trees that mark the frontline on Bellewaerde Ridge, etc.) and experienced the pea soup mist and mud, it really brought to life the photos and videos of tanks and soldiers getting stuck (and killed) in the mud on display at the museum.  This stuff is epic!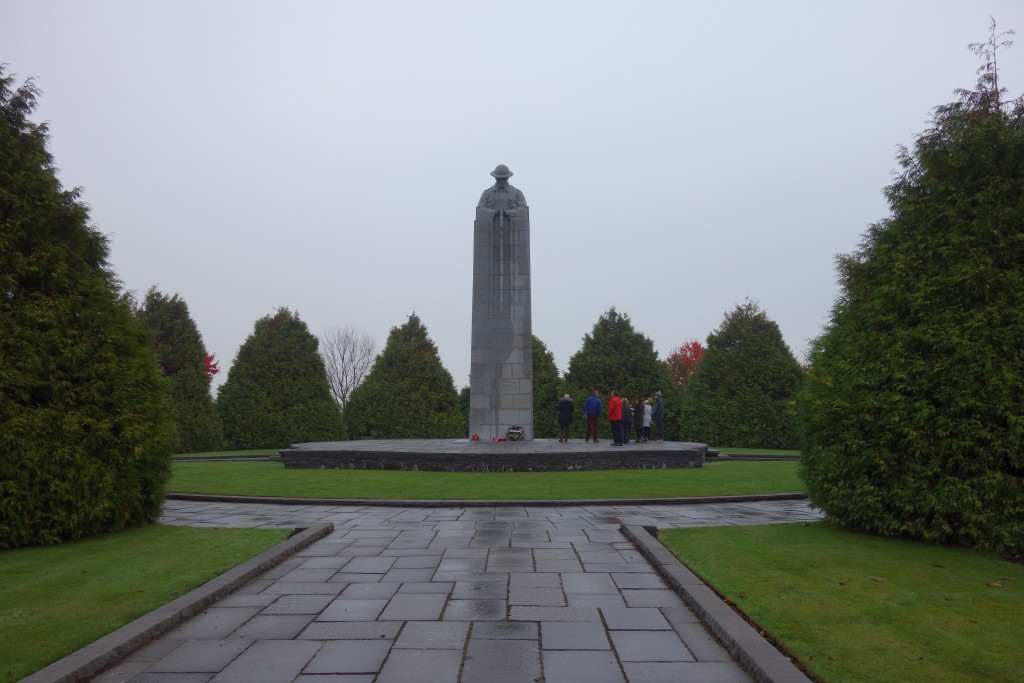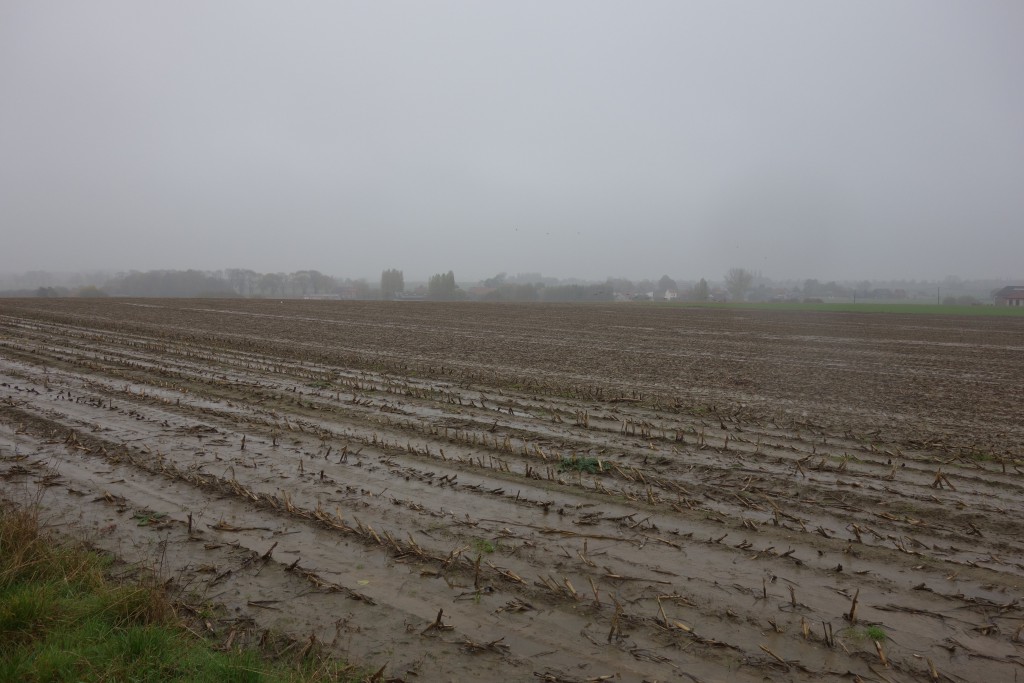 This journey with Pieter has introduced me to a whole new world of research. I've learned so much about WWI history and German military history as well. Reinach's military record has been very challenging to uncover in detail.  He enlisted in the summer 1914 in his hometown of Mainz, he was placed in the Reserve Battery of the 21st Field Artillery Regiment of the 21st Reserve Division. He was then transferred to Reserve-Feldartillerie-Regiment 12 on 16th April 1916, and later on transferred to the 185th, in October 1916. With this final regiment he ended up in Flanders, taking part in the Third Battle of Ypres (which came to an 'end' at Passchendaele, 12th November 1917). Unfortunately the regimental history of the 185th Feldartillerie-Regiment has yet to be written. Further complications are encountered when you are informed by the Bundesarchiv in Freiburg, Germany, that since Reinach's records were Hessen they were incorporated with the Prussian Army, and these were all lost when the Heeresarchiv in Potsdam burnt down during an air attack in 1945. As Pieter noted to me in an email, it's astonishing how many military records from WWI were destroyed, not just in Germany but also in England during WWII bombing raids – somewhere around 60% of what was preserved in the National Archives in Kew were lost in the Battle of England in 1940.  This poses a monumental challenge to anyone working in or researching WWI soldiers and regimental histories.
So, what I know up to this point for Reinach are the regiments he was in, thanks to German military historians and private collectors (and his postmarked letters), and then records kept of German regiments and their movements by the British and other Allied Forces.  I know now he was killed in Klerken, a hamlet on the outskirts of the Houthulst Forest, outside Diksmuide. This makes sense as he was in the artillery, and they were positioned about a mile or so behind the forest, since it was one of the objectives for the Allied Forces.  He was killed four days after Passchendaele, most likely by an allied soldier sweeping out the last remaining Germans from hiding.  The record of his death is dated 12 January 1918, found in the German list of dead and missing soldiers. His body was moved to Langemarck German Military Cemetery, placed in the Kameradengraf (mass comrade grave) with approximately 25,000 other soldiers. This large space is surrounded by 68 bronze panels bearing the names of over 17,000 non-identified soldiers.  His name can be found on a newer panel titled NACHTRAG.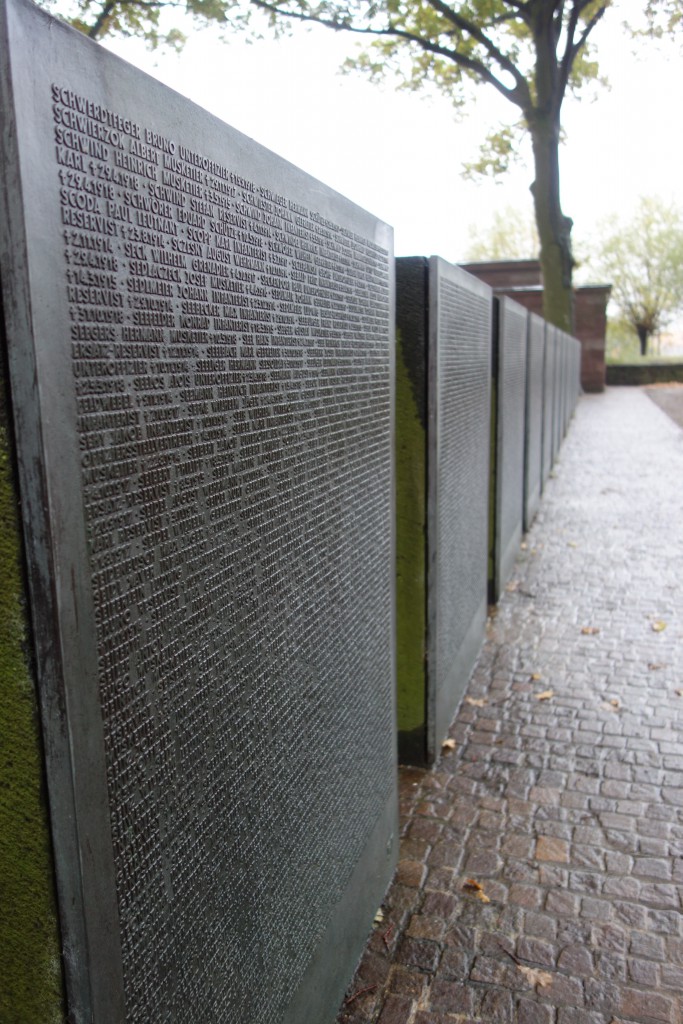 Pieter and I struggled to find his name on the giant slabs when we visited: it was raining, cold, and the panels are not easy to read. However, the lovely folks at the Volksbund Deutsche Kriegsgräberfürsorge who take care of things made sure he is there. (The final photo in this set is cropped so you can see the line where his name is.)
I still hold out hope we can complete Reinach's military record, gaining a full picture of his activities and journey during the war. This would certainly add some additional and much needed context to his letters. This task will no doubt take a lot of time and energy given the obstacles, but it's worth it. This coming November I have been invited to do a commemoration event at the Flanders Fields Museum for the 100th anniversary of Reinach's death. More on this as later as details are cemented. Pieter has also promised me a grander tour of the Salient, more battlefield hopping and education with some Belgian spirits to help warm the bones – I'll pack my wellies and woolies for sure this time!
---
I must extend immense thanks to Pieter Trogh for his efforts with this exhibition, for asking me to be part of it, for being a fantastic tour guide of the Ypres Salient, and for his friendship.
Most of these photos were taken by my good friend, colleague, and fellow WWI history research junkie Edouard Jolly (thank you so much! You took so many brilliant photos it was hard to pick just a few!), with the exception of the NACHTRAG slab which was taken by the Volksbund Deutsche Kriegsgräberfürsorge, and the photo of the reading room (complete with Husserl quote) were taken by Pieter Trogh, and the old colourized photo of the soliders in Ypres was downloaded from the internet.